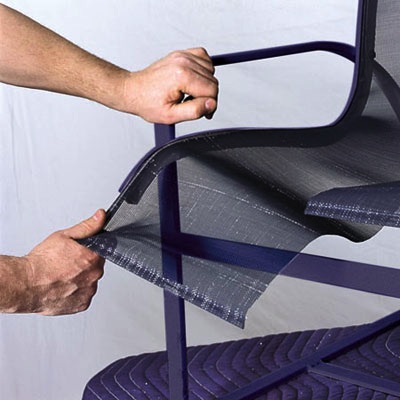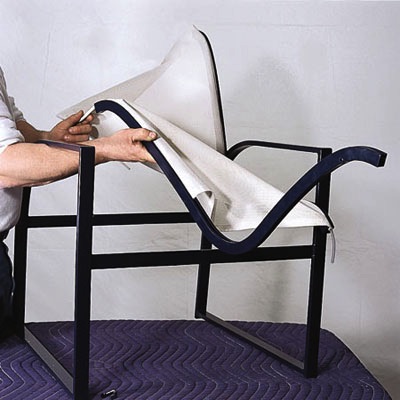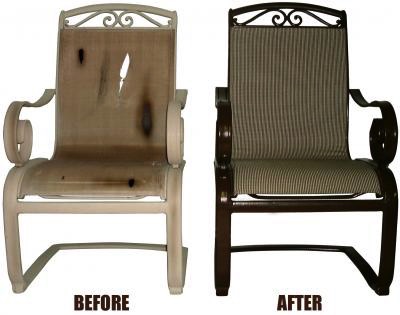 We'll replace your old worn slings with new ones
Our professionals can give your old furniture new life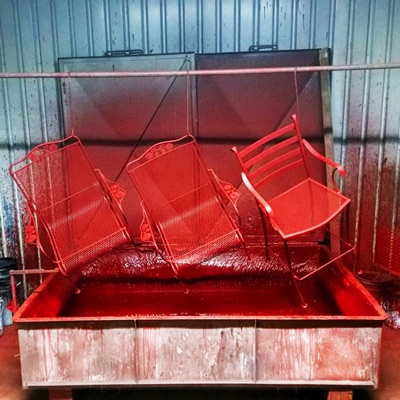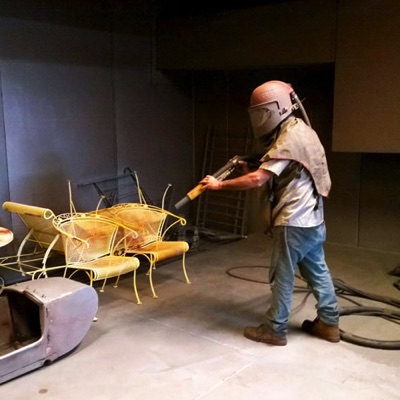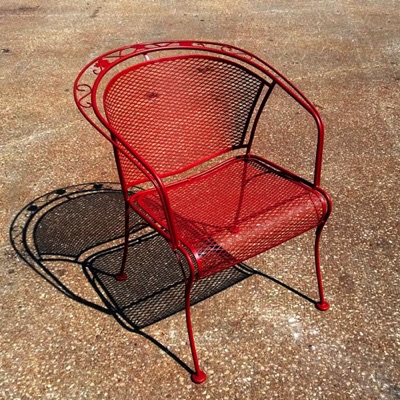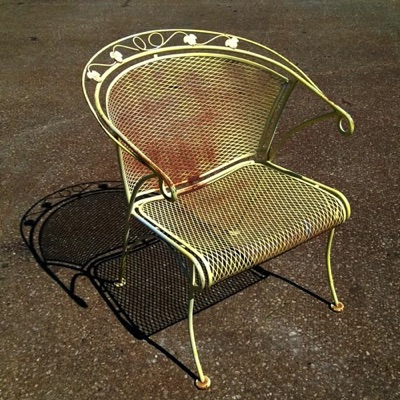 Is the paint on your wrought iron patio furniture chipped or wearing off?
Step 1: Grit Blasting - Every item is blasted to white metal, free of all paint, rust and mill scale.
2. Priming - Once all of the paint, rust and mill scale is removed, then the metal is sealed with an industrial primer.
3. Top Coat - We apply a polyurethane base top coat or optional 100% catalyzed industrial polyurethane.
These are general procedures. Some items may require different procedures.
Call us 314-469-6100 if your project requires a specialized process.
Suburban can repair your outdoor furniture.
Your outdoor furniture may eventually become worn and the sling fabric, like all outdoor fabric can becomes faded, dirty and torn over the years. You may be thinking about replacing your entire patio set or having it restored. We offer several different options for restoration.
You can choose to just have the slings replaced. You can also select your own fabric from our many fabric sample swatches or have one of our professional designers recommend some fabrics to you.
We also offer repainting of wrought iron patio furniture. For more information on repainting see our Sand Blasting option below.
For a free no obligation quote, call us to schedule an appointment 314-469-6100.