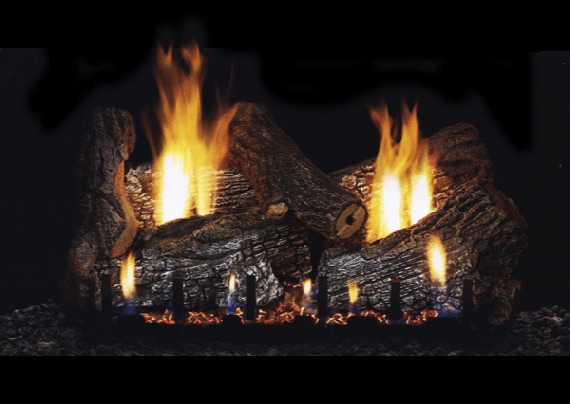 The Empire Super Sassafras Vent Free Refractory Ceramic Gas Log Set will change the look of your vent free fireplace. This refractory log set will glow in your fireplace. Each log is hand painted to make is look and feel like it was brought in from outside. This complete log system can be installed into any vent-free firebox or masonry fireplace to help complete your home design.
• Material: Refractory Ceramic
• Type: Ventless
• Style: Charred Oak
• Fuel Type: Natural Gas | Propane
• Log Set Width: 18" | 24" | 30"
• Overall Width: 18" | 24" | 30"
• Heat Output: 32,000 BTUs | 34,000 BTUs | 38,000 BTUs
• Location: Indoor
• Certifications: ANSI Certified | CUL Listed | UL Listed
• Items Included: 7-piece log set, burner, control